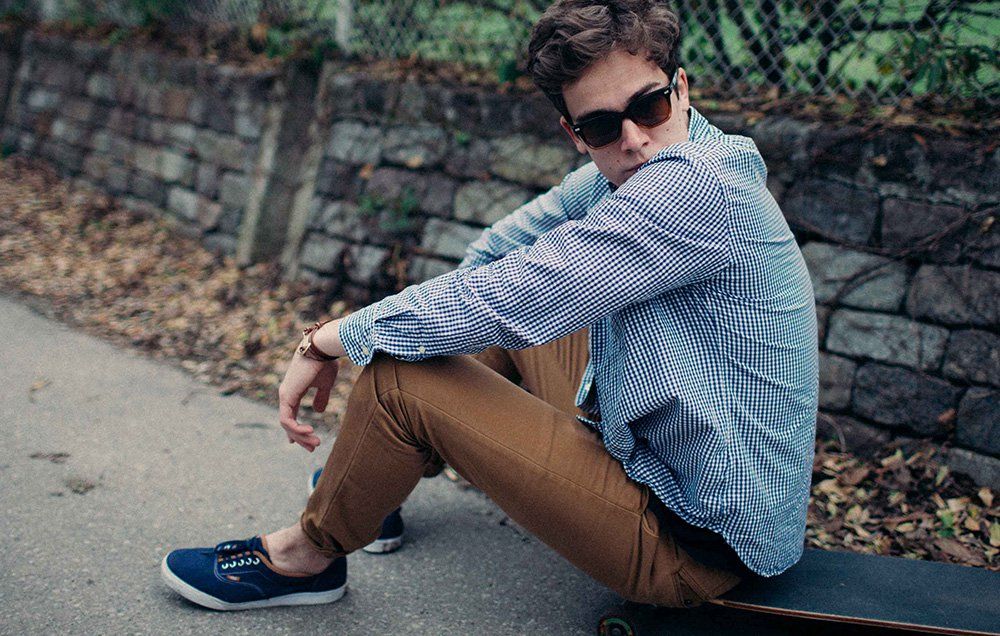 Summer is in full swing, and it's only logical to think that males must have despised the fairer sex for their ability to wear adorable and flirtatious sandals without having to wear socks. Going sockless isn't as simple for you as it seems. The sartorially evolved males are well aware of the consequences of removing your socks. If not done correctly, you may find yourself in slop territory without even realising it. However, going sockless has benefits. It is really comfortable to wear, particularly during the hot summer months. Going sockless also allows your mankles to enjoy some sunlight, something any man who values style and nice shoes would appreciate. So, if you've been debating going sockless this summer, here are some pointers to get you started and look your stylish best while sparing the fairer sex and their wardrobe choices.
Tips for Going Sockless:
Purchase the Correct Shoe Size
Wearing the correct shoe size is critical for feeling comfortable in any footwear, whether you're wearing socks or not. It's shocking how many guys wear the incorrect size of shoes. So, if you're going sockless, make sure you acquire the correct size of shoes that you're comfortable walking in.
Take Care of Your Feet Many guys suffer from stinky, embarrassing feet. Men, on the other hand, tend to conceal their feet behind socks and shoes rather than caring for them. The first step in going sockless, though, is to begin caring for your feet. So, if you're going sockless, make sure your mankles are worthy of the kind of attention you're looking for.
Choose breathable fabrics.
Different textiles are used to make shoes. When deciding whether or not to remove your socks, it is important to consider the substance and fabric of the footwear you are purchasing. Soft leather shoes are always a good choice for ensuring that your feet are comfy and free of blisters. Also, if you're thinking of going sockless in a brand new pair of shoes, don't. Breaking in a new pair of shoes with socks is always suggested initially to avoid blisters, cuts, and swelling.
Give your shoes a rest.
Whether you have stinky feet or not, it is usually a good idea not to wear the same pair of shoes two days in a row, particularly if you are going sockless. Allow them to dry for at least a day to destroy germs and remove moisture.
Choose No-Show Socks.
If you still don't feel comfortable wearing your shoes without socks, try a pair of no-show socks. For a seamless appearance and sockless sensation, pick one in the same colour as your shoes.
Shoes That Can Be Worn Without Socks
Slip-ons Loafers Sneakers Boat shoes
Going sockless is very fine, particularly in warmer weather. However, the appearance is more informal and cannot be worn everywhere. The sockless appearance is not appropriate for the workplace or a meeting. Also, pay attention to the shoes that may be worn sockless, and don't be afraid to show off your fashionable and preppy style to the world.