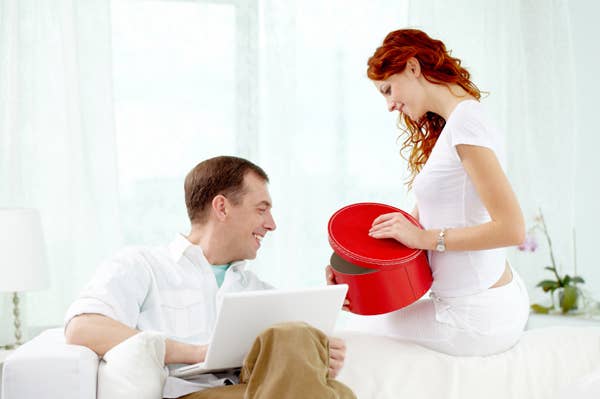 Some individuals despise birthday surprises, while others like them. Whatever your boyfriend chooses, the person delivering the surprise will always have a good time! If he attempts to dismiss his birthday as unimportant, remember that everyone likes being made to feel special on the day they were born. When we reach adulthood, it is the spouse's responsibility to continue the celebration custom. Here are a few simple ideas to help you build memories on your husband's birthday.
1) Plan a surprise party.
If you're not accustomed to throwing parties, it might be intimidating at first. And if you go overboard with decorations and party gimmicks, it may quickly become costly. However, with a few pointers, creating a DIY surprise party on a budget is simpler than you think. Throw the party at home if you can get him out of the house for a while. Reuse party decorations from previous events and holidays. Buy an inexpensive bag of basic balloons and a few rolls of paper streamers and scatter them everywhere. Then all you need are friends, food, and alcoholic drinks to start the party.
If your space is restricted, make use of public locations such as parks or a friend's home. Alternatively, relocate the party to a bowling alley or restaurant and delegate responsibility for the food and drinks.
2) New Sneakers
If your boyfriend has everything, get him something he'll use on a daily basis. Men's shoes wear out faster than women's since they are used more often, so a new pair is always welcome. If you've been dating for at least a few months, you're probably familiar with his fashion sense. Some men want a robust and long-lasting pair of boots for work and recreation.
Others may like to keep things a little cleaner and prefer the adaptability of casual shoes. Perhaps multicoloured men's sneakers are exactly up your husband's alley. If you're fresh to the relationship and don't know his shoe size, try on his shoes whenever you have the chance.
3) Sports Fan Apparel
Many guys take pride in their favourite sports teams and collect everything with the team's insignia. You can find a sports logo on almost everything, from camping chairs to coffee cups to caps and shirts. If you can't locate a certain team, you may be able to find a store on Etsy that can create something for you.
We're not just talking about football here. You may shop for all sorts of sports lovers. Formula 1 merchandise, basketball and baseball memorabilia—you can even acquire his favourite BattleBots squad on a tee shirt. Go the additional mile by making a party theme out of his team's colours.
4) Customized Gifts
Personalized presents indicate, "I put consideration into this gift." Without modification, a pocket knife, wallet, flask, or bottle opener may seem to be a present purchased at the last minute from a Big Box retailer. But add an engraving of their name and you've got a nice gift that took effort to prepare. Because most bespoke presents take a couple of weeks or more to make, he'll know you thought about the right gift well before his birthday.
And if it's also useful, he'll remember you and how much you care about him every time he uses it. Simply preparing this present ahead of time allows you to create a memorable memory for his birthday.
5) Tickets to a Future Event
Giving your boyfriend tickets to a future event is a triple happiness bomb. When you give him the tickets, he'll be pleased, and he'll be able to anxiously await the event, which you can both enjoy when it eventually comes.
With Covid limits, it may be difficult to plan for the future, but you may choose a theme park or something more low-key.